Bethel Music Releases 'Peace, Vol. II', Featuring Phil Wickham, Lauren Daigle, and We The Kingdom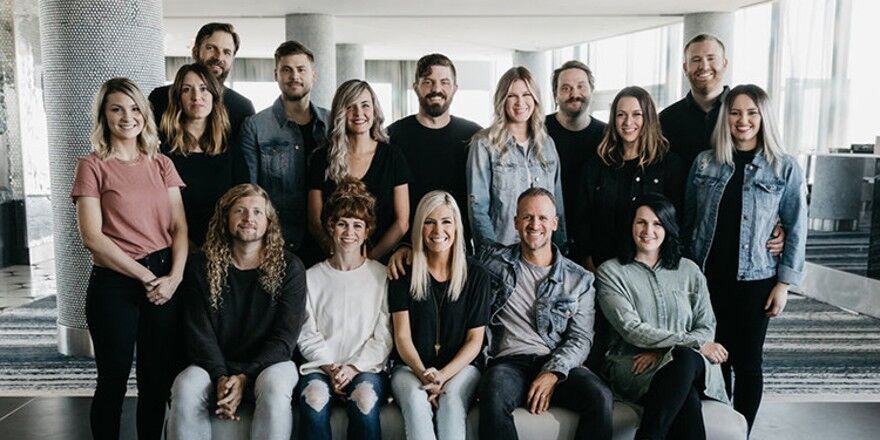 GRAMMY nominated artist collective Bethel Music has released their follow up to last year's Dove nominated album Peace - Peace, Vol. II. Using bi-lateral audio, with frequencies scientifically proven to reduce stress and anxiety, the twelve songs on the album were recorded with the intention of creating a peaceful atmosphere for listeners to experience God's presence. Peace, Vol. II features special guests Phil Wickham, Lauren Daigle, We The Kingdom, and Pat Barrett.
RELATED: Bethel Music - "Goodness of God" Official Live Music Video
"I'm so thankful for the ocean, the birds of the air, the mountain breeze, a gentle rain and how God brings healing to us through His wonderful creation," shares Ed Cash, co-producer of the album. "Peace, Vol, II was a joy to work on - combining God's healing sounds with calming versions of deep songs inspired by the Word of God..."
Peace, Vol. II Tracklist:
You're Gonna Be Ok led by Jenn Johnson
You Came (Lazarus) led by Jonathan David and Melissa Helser
Rescue feat. Lauren Daigle
Graves into Gardens led by Brandon Lake
The Light in You led by We The Kingdom
Battle Belongs led by Brian and Jenn Johnson
Build My Life feat. Pat Barrett
Another in the Fire led by Bethany Wohrle
Way Maker led by Dante Bowe
Living Hope feat. Phil Wickham
It Is Well feat. Edward Rivera
12. Arrows (I Will Be With You) led by We The Kingdom